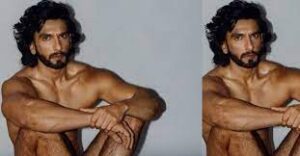 Ranveer Singh's naked photoshoot took his fans completely by surprise. In an interview with the magazine, the actor stated that he can be "naked in front of a thousand people."
Ranveer Singh's fans are in for a surprise, as the actor has surprised them with an unexpected photoshoot. Ranveer posed naked in a shoot for Paper magazine, and fans were taken aback. The photoshoot pays homage to Burt Reynolds' iconic 1972 Cosmopolitan magazine shoot.
Fans praised Ranveer for his confidence and were impressed by the aesthetic of the photos. "I love how he's so confident in his sexuality," one fan wrote. "The sexiest star in Bollywood right now," another fan said.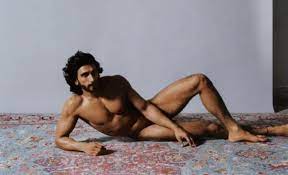 Ranveer Singh discussed the impact of the last two years on him in an interview with the magazine, where he was dubbed "the last Bollywood superstar." "Everything has gone to hell. I understand that this is an agonising f**king journey called life. It's excruciating just to exist. It's just the way I am, how I'm wired, that I am hypersensitive to everything around me. I'm feeling a lot better. When I'm angry, I'm really f**king angry; when I'm sad, I'm really f**king sad; and when I'm happy, I'm really f**king happy. It's extremely difficult, and I feel overwhelmed on a daily basis," he explained.
The actor, who appears to be the most energised in the room, revealed that he has a "very dystopic view, a very cynical understanding of the world." "I truly believe in the Ghor Kaliyuga, the worst part of the Kaliyuga," he added.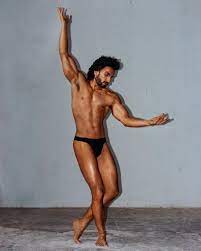 "It's so easy for me to be physically naked, but in some of my performances I've been d**n f**king naked," the actor said of his photoshoot. My f**king soul is visible to you. How exposed is that? That is being completely naked. I don't care if I'm naked in front of a thousand people. It's just that they become uneasy."
Ranveer Singh's previous film, Jayeshbhai Jordaar, failed to wow both audiences and critics. Cirkus, directed by Rohit Shetty, and Rocky Aur Rani Ki Prem Kahani, directed by Karan Johar, are two of his upcoming films.