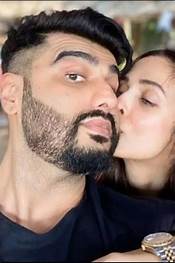 " Arjun Kapoor is dating Malaika Arora and the two have an age gap of almost 12 years. Recently, Arjun Kapoor, while speaking on Social Media Star With Janice, talked about Malaika and people's reaction to their relationship and age gap. He said, "People have opinions because they love having opinions. In India, we love gossiping, we've all become jananis (women). We all want to discuss 'When will they get married? They don't look good together. You think this is going to last? What does she see in him? Look at the way he is looking. Career will be ruined. This is said for the sake of saying…All it takes is one Friday or one interview where you explain yourself, all it takes is that much time for people's perception to keep changing about you.
Arjun Kapoor On Comments About Age Gap With Malaika Arora: 'In India, We Love Gossiping'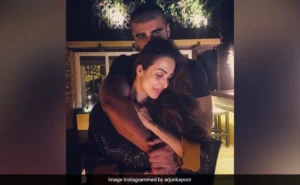 Malaika Arora and Arjun Kapoor made their relationship official in 2019 and since then, there have been rumors' about their alleged wedding. "I think where the personal life is concerned, instead of having speculation what happens is that at one point, you realize that the more you let people speculate and write randomly or write without keeping certain emotions in mind, it makes the relationship or the feelings you have towards each other come across as frivolous," added Arjun.
On Malaika Arora's birthday, Arjun Kapoor had wished her with a sweet note. Sharing a mushy photo with Malaika, Arjun had written, "On this day or any other all I want is to make you smile…May this year you smile the mostest…"