Linda Annis
Tell us about yourself and your journey as a City Councilor.

I was always interested in politics, but never really thought of myself as ever running for office. But in the 2018 election I was approached by Surrey First and I liked what Surrey First mayors Dianne Watts and Linda Hepner had done for our city, so I said yes to running for council. I was a complete newbie and had to learn a lot very quickly, but I've enjoyed every minute of.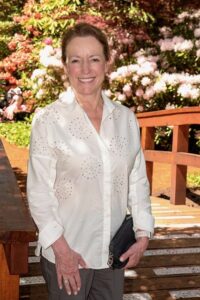 I was re-elected in October last year, and I'm feeling like I have a real understanding of our city, and what people in Surrey want from city hall.

It has also been a wonderful way to get to know more about our community. I've never driven so much, but it's been terrific to get around our community and see different neighborhoods and parts of Surrey that I knew very little about. Being a city councilor has been a tremendous honor. I have a real understanding of how diverse we are in Surrey, and that we have so many wonderful opportunities in front of us. And wherever I go in our city people are incredibly kind and generous with their time, and they are so committed to creating an even better city.

What are your achievements till now?

I hope what people see in me is someone who wants to bring people together, someone who has some common sense, and someone who wants to put our city first, and politics second. That approach has always been part of Surrey First, and both Dianne Watts and Linda Hepner made it clear from the start of Surrey First that everyone on council should park their politics at the door and always put Surrey first. I've tried to follow that approach and I hope that's what people see.

I've also tried to push for more transparency and accountability at city hall.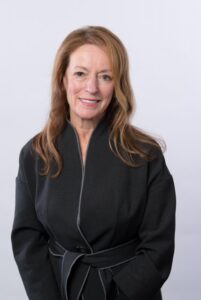 Our city budget is over $1.3 billion each year, and those tax dollars are precious. So, I want taxpayers to know how their money is being spent, and transparent when it comes to value for money, and spending on the right priorities.

I also push for more community engagement with city hall and city council. I want our residents and taxpayers to feel like their city hall is on their side. That starts by being transparent and engaging with the community. Too often I feel like big decisions are made behind closed doors, and that's not the way we should be running our city. All of us on council work for our taxpayers, and they have a right to know what's going on and they have a right to be consulted on big decisions.

Where do you see yourself in the next 5 years and 10 years?
Ten years is certainly a long time in politics, but I hope I'm still involved and still engaged with our community. I'm enjoying being a councilor, it's like having a second full-time job, in addition to my work as executive director of Metro Vancouver Crime Stoppers. But I believe the work is important and it's a real honor to go to city hall every day and know you are representing the people of our city.

What have you learned from this career?
The biggest thing I've learned as a councilor is to listen more and talk less. It's amazing how much you learn when you actually listen to people. City hall has no monopoly on good ideas, so when people in Surrey want to talk to me, I try to talk less and listen more. The other thing I see every day is the fact that as residents we have a lot in common with one another. Sure, there are some differences, but overall we all want the same thing—safe streets, affordable housing, good schools, plenty of parks and pools and rinks, more transit, and a local economy where we can work closer to home with less commuting. So if we can focus on the things we have in common, and pay less attention to our differences, we can do a lot in our city.

Anything that I have not asked but you would like to share.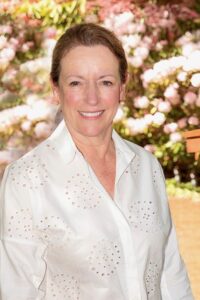 We're growing so quickly in Surrey, with over 1,000 new residents every month. That means we need to think long term. I don't think we do enough of that. That's why we're short on housing, particularly rental and affordable housing, it's why we don't have enough schools, and why we need more rinks, pools, and playing fields. At city council we have to think 10 and 20 years ahead. Too often we're only dealing with the "here and now," but we need to do a better job of deciding how we want our city to look and feel for the next generation. Mayor Linda Hepner used to talk about our city never being afraid of big ideas, and she was absolutely right. Our city's potential is really unlimited. We have the people, the talent, the land, and the connections to make Surrey an even better city, but it starts by uniting as a city and putting Surrey first.