The Times of Canada along with other media channels attended a roundtable meeting today (Oct 15, 2021) at Queen's Ballroom, Grand Taj Banquet Hall, Surrey.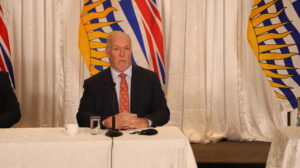 John Horgan answered the question related to Housing and affordability, COVID- protocols, transportation advancement to reduce the traffic level etcetera.
Ramandeep Kaur represented The Times of Canada in the interview session and asked the questions related to the issues of temporary worker and foreign buyer tax. The Premier showed concern about the sensitivity of this issue and promised to take the suitable actions at the earliest.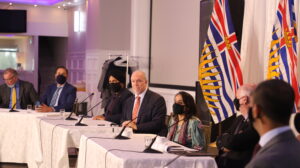 At the end, Minister Ravi Kahlon, Minister Harry Bains, MLA Rachna Singh, MLA Jagroop Brar, Minister Bruce Ralston, MLA Amandeep Singh, MLA Garry Begg thanked everyone for joining and question and answer session was conducted smoothly by Shruti Parkash Joshi (Executive Advisor, Communications & Stakeholder Relations).