The Guru Nanak Institute of Global Studies (GNI) was established with the goal of creating a world-class infrastructure and academic environment for interdisciplinary study and teaching on Sikh philosophy, history, literature, culture, and devotional music. GNI is a non-profit educational and research institute that was founded in 2021 to commemorate Guru Nanak's 550th anniversary and is approved by the PTIB (Private Training Institution Branch). Guru Nanak (the Sikhi revealer) is associated with equality, equity, justice, compassion, open discussion, spiritual revolution, lifelong learning, and emancipatory teaching.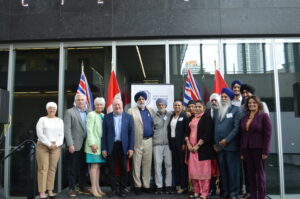 GNI will begin with three programmes: 1) Sikh Studies Diploma, 2) Punjabi Studies Certificate, and 3) Gurmat Music Diploma, all of which are now accepting applications. These programmes are the first of their kind in North America, and they are supported by GNI's faculty of globally based university professors from a variety of fields and disciplines, with strong representation from Canadian post-secondary institutions, as well as an academic board of educators and researchers from Canada, the United States, the United Kingdom, and India. At this time, all programmes will be delivered through an online learning environment.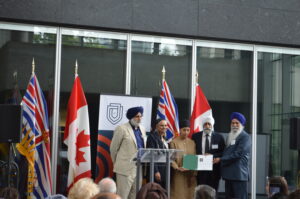 Embracing Guru Nanak's principles, GNI is dedicated to celebrating cultural diversity and a spirit of coexistence through research, education, and service. GNI welcomes people of all backgrounds, religions, and beliefs, and is not limited to the Sikh community. They are also committed to being cost effective, with an extremely accessible pricing model compared to similar private institutes, and to providing financial aid to deserving students in the form of scholarships and bursaries, taking into account not only academic achievements but also family income, community involvement, and sports/other personal achievements. GNI plans to expand their program offerings to include graduate studies and is currently finalizing MOUs with partner universities.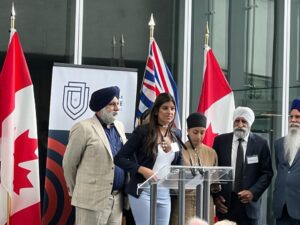 Gian Singh Sandhu, Board Chair, explained, "We are dedicated to promoting our core values of humanity service, cross-cultural understanding, lifelong learning, critical thinking, and diversity in all forms. By removing funding and other financial barriers, we will ensure equal and open access to all prospective students. We firmly believe that no student should be denied an education because of a lack of financial resources, and we have a very generous scholarship and bursary policy to support this philosophy."
All programmes are now accepting applications; prospective students can learn more about the courses and apply at: https://www.gurunanakinstitute.ca/courses. Please visit www.gurunanakinstitute.ca for more information.a