MD Vinay Sharma of The Times of Canada Team recently met Tarun Khullar Brilliant Entrepreneur,and recognized them for their outstanding achievements.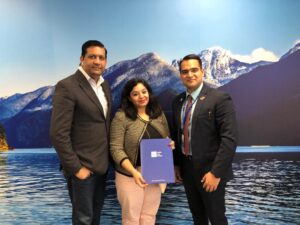 Pacific Link College prides itself in supporting a superb learning environment that prepares students for a competitive labour market.
Specializing in digital media, hospitality and business programs, PLC is best known through its partnerships. PLC partnered with the American Hotel & Lodging Educational Institute (AHLEI) to build its hospitality programs.
Apart from its specializations, PLC also provides a warm learning environment that welcomes students from diverse cultures and abilities to acquire career skills quickly and effectively.