According to Punjab police, the performer-turned-politician was hit by multiple rounds in an attack involving at least three weapons.
Sidhu Moose Wala, an Indian rapper turned politician whose songs have received over 4 billion views on YouTube in less than four years, was shot and killed while driving near his home in India on Sunday. He was 28 years old.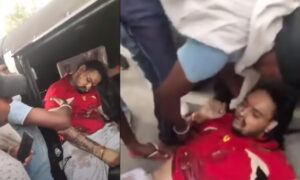 The musician was gunned down by assailants while driving through India's Mansa district, with gory videos and photos taken at the scene and shared on social media showing his body slumped in the driver's seat of a black SUV, covered in blood, as a bystander attempts to take his pulse.
Rolling Stone obtained footage of the attack's aftermath, which shows a Mahindra Thar, a type of Indian jeep, riddled with 14 bullet holes. According to Punjab's chief of police, VK Bhawra, the gunmen fired at least 30 rounds.
He went on to say that the bullets came from at least three different weapons, and he blamed it on a feud between Moose Wala's manager and a Canadian organised crime group.
According to a police officer, the rapper, whose real name was Shubhdeep Singh, was hit by eight rounds. One of the other people in the car with him at the time of the attack died as a result of his injuries.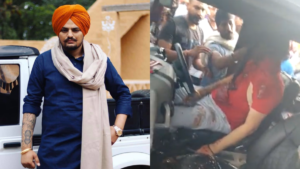 Moose Wala had recently received 36,000 votes in Indian state elections (finishing second in that race) and was beginning to dabble in Bollywood cinema, confirming his status as one of the country's most notable entertainers.
His assassination sparked a war of words in India, with rival political parties blaming the ruling party in Punjab for allowing the murder to take place.
"Today, Sidhu Moose Wala, a young Punjabi singer, was gunned down in a state-sponsored murder." "The AAP government is entirely to blame," a spokesperson for India's ruling BJP party said.
On Saturday, the Punjab state government announced that it had reduced police protection for a number of celebrities in an effort to redirect security forces elsewhere. The names of those who had lost their security details were later leaked, with critics claiming that the move made those people vulnerable to attack.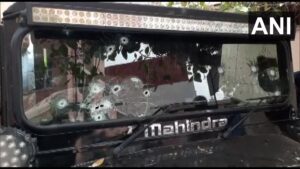 Moose Wala was one of 122 politicians who had their bodyguards removed or reduced this weekend. Punjab police confirmed that Moose Wala still had access to two armed security guards but chose not to travel with police protection on Sunday.