Langley, BC- On February 29, The Coast Hotel ballroom at Cascades Casino will be transformed into a glamourous South Asian-inspired event for Langley Memorial Hospital Foundation's second annual Giving Hearts fundraising gala.
The event will honour the 550th anniversary of the birth of Guru Nanak Dev Ji, by raising money to support the urgent health needs of our community elders.
"This gala is an opportunity to commemorate the life of Guru Nanak Dev Ji, a visionary leader who taught compassion unity, and equality," says gala committee member Manjit Gill. "By supporting the needs of Langley Memorial Hospital we can also better support our community, give back to our elders, and honour Guru Nanak Dev Ji's philanthropic teachings."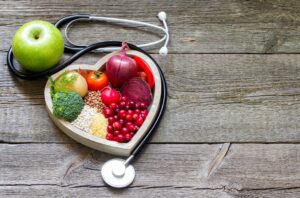 Gala proceeds will help purchase new specialized wheelchairs and other mobility-enabling equipment urgently needed for use throughout Langley Memorial Hospital and long term care residences.
This glamorous event expects to welcome up to 350 guests – a significant increase in attendance from last year – with guests treated to a delicious South Asian-inspired dinner, live entertainment performances by Decibel, and inspiring messages by guest speaker HarjinderThind of Red FM and evening MC, Kamal Sharma of KVP Entertainers.
A unique Indian marketplace will provide guests an opportunity to connect with, and purchase products and services from, local South Asian entrepreneurs. Over 100 silent auction items are also expected, featuring delightsof everything from art to jewelry, to sports and entertainment, to fine dining.
There will also be a chance to win big in the raffle, including a trip for two to any WestJet destination.
"To see everyone enjoying themselves and to take an active role in helping to buy new medical equipment for Langley Memorial is a rewarding experience," says Gill. "It's an honour to be involved and I look forward to an unforgettable night."
Last year's event was a resounding success thanks to the generous donors and sponsors who helped bring in $200,000 — a substantial fundraising boost for Emergency Response, the campaign to build a new Emergency Department and MRI Suite at Langley Memorial Hospital.A big reason for the successful fundraising total was due to a surprise matching gift by event co-chair Manjit Gill and her husband Darcy.
About Langley Memorial Hospital Foundation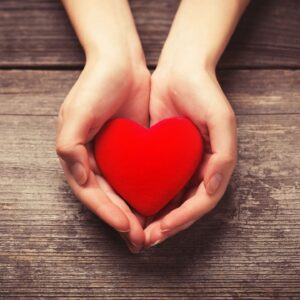 Brought to life in 1985 by the community who recognized a need, Langley Memorial Hospital Foundation helps donors fulfil their wish to enable local health care improvements that support better health outcomes and benefit everyone in the community. This past year, in addition to fundraising for a new MRI Suite and Emergency Department, the Foundation has maintained its annual commitment to the hospital to help replace aged and out-of-date equipment, provide training opportunities for medical staff and ease the sometimes stressful patient experience with comfort items.
About the Urgent Equipment Need
While the staff worked hard with the resources they have, right now our hospital urgently requires new, modern equipment to provide the best care possible.
Langley Memorial has an urgent need to buy 50 new wheelchairs for use throughoutthe hospital and long term care residences. By funding wheelchairs designed to meet uniquehealth needs, we can provide a simple solution to isolation and well-being. They will alsoprovide mobility to elderly patients, improve recovery time and allow them to stay active, socialand fulfilled.
For interviews about Giving Hearts Gala, Please contact:
Balraj Mann, BM Group | Gala committee member
[email protected]| 778.241.9129
Manjit Gill, Cloverdale Fuel | Gala committee Member
[email protected]| 604.841.9503
For inquiries about the hospital or Foundation,pleasecontact:
Terra Scheer, Communications | Langley Memorial Hospital Foundation
Terra[email protected]| Direct: 604.514.6188 Cell: 604.613.1943