SURREY FOOD BANK WINS GOLD FOR SURREY NOW-LEADER'S 2022 READERS CHOICE AWARDS
Thank you, Surrey! For voting us your #1 charity organization. We are deeply honoured for the opportunity to serve this great community. We recently sponsored the "Volunteer of the Year – 2022" awards category at the 20th Annual Community Leader Awards hosted by the Surrey Now-Leader. The Surrey Food Bank is an essential service, providing food to families in Surrey and North Delta operating since 1983. The Surrey Food Bank is the second largest in the province after the Greater Vancouver Food Bank. Our head office is located in Newton, and we have three other depots, namely the Cedar Grove Baptist Church in Guildford/Whalley, Hillside Church in Cloverdale, and Northside Community Church in North Delta.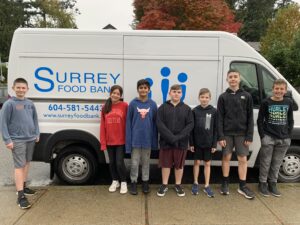 The Surrey Food Bank is unique in the programs and services we offer to the community. Your support enables us to provide nutritious food to families, including fresh fruits, vegetables, grains, dairy products, baked items, and a variety of proteins – including culturally specific items, such as halal meats. We are also able to provide much-needed infant formula, eggs, and milk for babies and expecting moms, as well as meal replacements (boost), low-sodium diets, and personal items for seniors.
Our clients have increased by 23% and our donations have decreased by 30%. We serve 150 clients daily and 13,000 clients monthly, of which 41% are under the age of 18 years. Our clients are predominantly refugees from Afghanistan, Syria, and Ukraine. We are also seeing a sudden influx of international students from Brazil. We receive no primary government funding and solely rely on the generous support of our community, donors, and partners.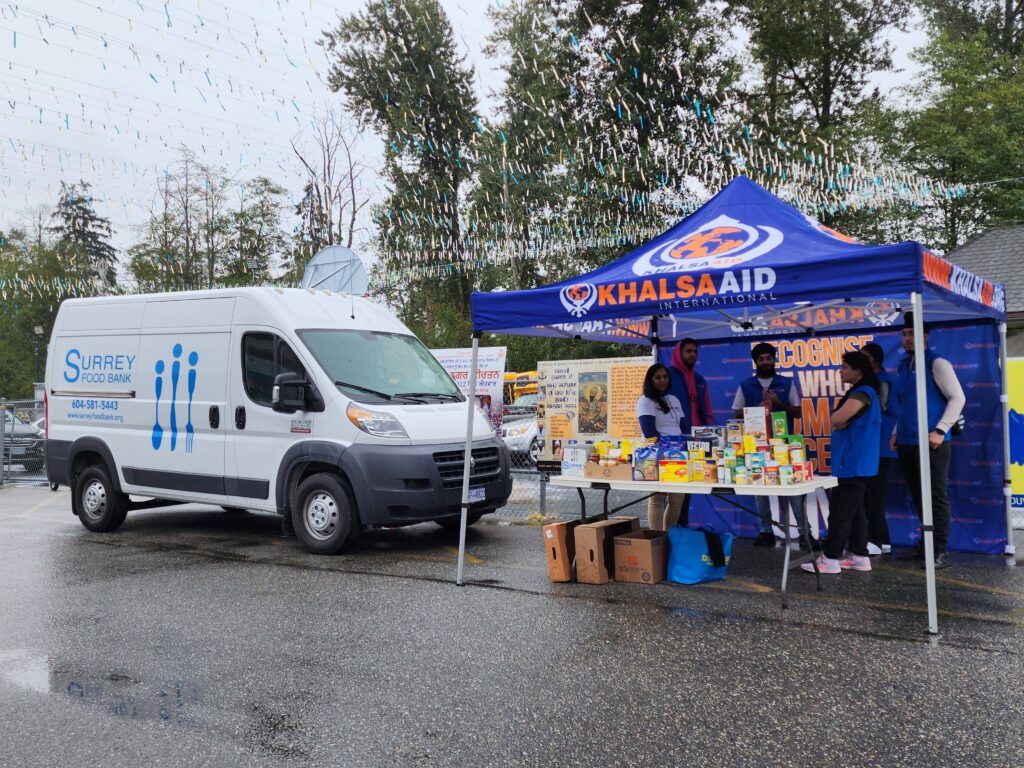 We are proud of our volunteer program famously known as "Meet the Bank", where a team of 6-10 volunteers from any organization could join our team of regular volunteers in donation sorting and food distribution. We also do field trips for students from Surrey schools, where we give them a tour of the food bank. Recently, we collaborated with the Times of Canada and Lakshmi Narayan Mandir in celebrating Indian festivals, such as Diwali, and Karwa Chauth.
Please join us in welcoming our new team members, Nancy Pagani – Executive Director, Debbie Callow – Client Services Coordinator, and Vijay Naidu – Communications and Community Partnerships Manager.
The need is great, and we are sincerely grateful to you for assisting us with our vision of a nourished and thriving community, free of poverty.
Please follow us on social media. Our social media handle is @surreyfoodbank. And our donation link is https://www.surreyfoodbank.org/donate/.
Follow us on: