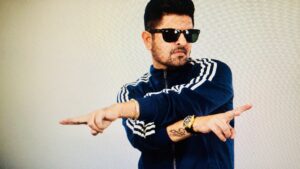 Teji Sandhu needs no introduction in the field of singing in Pollywood as well as in Bollywood. His song 'Aja mere mapian di nuh ban ja' written by the great comedian and lyricist 'Gurpreet Ghuggi'brought him international fame about 15 years ago. Teji' best friend and India's one of the best spinners cricketer Harbhajan Singh acted in his video. Since then, Teji never looked back. He started performing all over India. Since, Teji is one of those rare Punjabi singers who have equally good command over Hindi and he sings Hindi songs with the same passion, Indian public started showering great love upon him wherever he performed.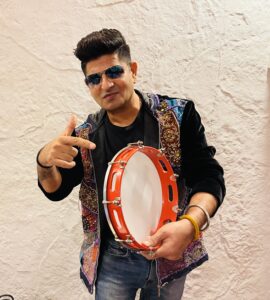 Teji is also one of the very close friends of the great comedian & performer world renown Kapil Sharma, and Tejiperformed on Kapil's stage in the just 4th show with King Sharukh Khan singing King Khan's movie song 'HauleHaule se hawalagtihaihaaaan!!!!!'. King Khan was mesmerised at Teji Sandhu's singing and provided Teji several opportunities to perform all over India.Teji became a star in Bollywood soon.
So far Teji has performed almost all over the world individually as well as with Kapil's team in Australia and Canada especially from the platform of 'The Times of Canada'.
A few months back, Geeta (Maa) Kapoor and Malaika Arora were guests at Kapil Sharma's show and Teji got a chance to perform with Geeta Kapoor who acted on Teji's Bollywood song ' Mera Chand mujhe ayah ai nazar', and both Malaika and Geeta Kapoor along with audience were stunned at Teji's so sweet voice.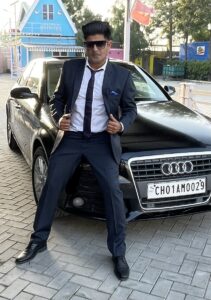 The reason behind Teji's success is Maa Saraswathi's great blessings on him, his committed and dedicated hard work. People say that Teji Sings from heart and infuses emotions in his singing that titillate public and drive people into their best emotions. Teji is bringing out his new solo videos whose promos have already gone viral.
This year, as Covid period is almost over, Teji is coming with Kapil Sharma's team to US and Canada where he will grace the shows with his performance. I personally feel pretty lucky to be very close to Teji Sandhu and his world-famous friends, and I hope Teji will thrill the public again with his performance.