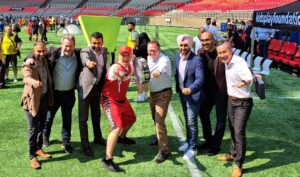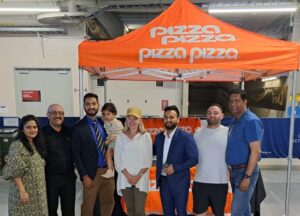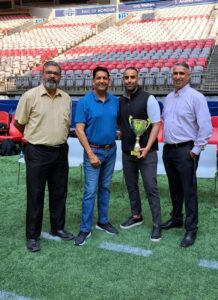 Date May 18, 2023, the Times of Canada
Kids Play Foundation organized its Sports Day Event in BC Place Stadium Vancouver. The event took place in the spacious playground of the stadium. The Kevin Falcon Leader of the Opposition, Trevor Halford (Shadow Minister for Transportation & Infrastructure), Michel Lee (Shadow Minister for Indigenous Relations and Reconciliation), Linda Annis, Mike Bose Surrey Councilor and Tamara Jansen (MPs Former B.C) was the chief guest of the event. A large number of students play and enjoy the day. Students of various schools participated in the sports day. Before the events of the day began, The Leader of the Opposition and the Former MLA unveiled the Kids play event. They started the events of the day at 9:30 a.m. with an inaugural address. The event encourages children to do physical activity and stay healthy and a message to society to stop racism and bullying to the younger generation. The Event organizer had made arrangements for refreshments for students in the end, the Organizer thanked everyone for their presence and support, and congratulated the students for their exceptional performances.
Kids Play is a non-profit organization working towards keeping kids away from the lifestyle of drugs, gangs, and violence. Kids Play holds sports tournaments, conferences, and other projects for the youth community to learn about the opportunities they can seize in life. The organization is operated by leaders from all across the Lower Mainland wanting to bring positive change to the community. Kids Play believes their work will allow the youth to discover the potential they have within themselves to reach greater heights in any aspect of life. vision at Kids Play is to create young leaders within the community by getting them involved in sports and other recreational activities. Kids Play wants the youth to obtain opportunities that will allow them to excel in life.
Kal Dosanjh is a veteran officer with a law enforcement agency. With over 15 years as a patrol officer, he recently transferred to the Domestic Violence Section as a detective. He also served on the Firearms Interdiction Team, Drug Squad, as an Undercover Operator, Acting Sargent on the riot squad and has also assisted on large scale investigations in various capacities.