Since my childhood, I always wanted to experience a real Christmas. Just like every Christmas movie I had watched and loved every part of it. But never really got to experience that in real life.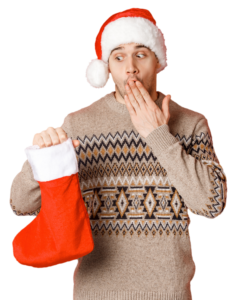 Years passed by but my wish stayed the same. In 2017, I applied for my Canadian student visa and luckily it got approved. I arrived in Vancouver in spring of 2017. My first few months went so fast as I was new and was still learning how things work here. Months passed and I started feeling depressed. Making friends in Vancouver is so hard. Everyone is always too busy and stressed. People always want to be in their own space. Somehow, I also learned and started living in the same environment.
Finally, December of 2017 came, and with it came my happiness. After waiting for almost 16 years, this time my Christmas might be the way I always imagined. I started going crazy watching every street, every city turning up their best lights, setting huge Christmas trees. Everything looked so beautiful and bright. I was overwhelmed with joy.
It had such a great impact on me that I also bought some decorations for my room and found a second-hand but cute, 6ft Douglas tree on the Facebook marketplace as new ones were way out of my budget. I invited my only friend whom I met at my university to set everything up. After an hour of hard work, we were so amazed by the results, it was satisfying.
I broke into tears but still, I had a smile on my face, as it took almost one year to feel this joy, and without wasting any time, I called my parents to tell them how much I missed them. I know I am an adult now and as for some people it is a festival for kids but for me, Christmas brings me hope and pleasure. Especially that one year, when I had to stay away from my family and friends for the first time in my life, I cannot describe how emotionally satisfying that Christmas of 2017 was. It also taught me that no matter how life treats you, someday you will find a way to get back the light that you lost.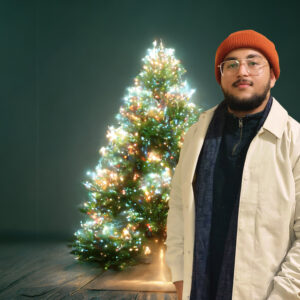 Till date, I love celebrating Christmas with the friends I made over the years. I decorate my living room and we organize a small Christmas party. I wish, someday my family will be here with me and we will celebrate Christmas together.
Merry Christmas and a very Happy New Year!
Manas Arora