Peter was born in Halifax, Nova Scotia and was raised in East Vancouver, BC, and currently resides in
Coquitlam, BC.
He has been providing "Hospitality & Client Service" for most of his life and is very passionate about helping others become better. He genuinely cares about seeing people "Decide", "Commit", "EXECUTE", and "Succeed".
Peter is currently the General Sales Manager at Freeway Mazda in Surrey and started out his career in
the Automobile Industry in 2001.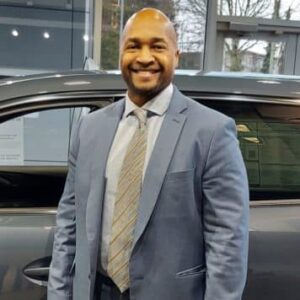 He immediately showed that he has what it takes to be a Leader and a
Coach and is very well respected in the industry. He has been the General Sales Manager with a few different Top Producing Dealerships and has been mentored by some of the best in the Automotive
Business.
In addition, he has had his own Consulting Company since 2012 that has conducted and led scores of
successful Performance Coaching & Development Workshops, Special Events, and Dealer Sale &
Performance Coaching Events. He has many years of experience providing "Exceptional Service" and a
majority of his Consulting Career has been working in the Automobile Sector.
Peter has a unique commitment to the excellence of others and his genuine caring and leadership has.
inspired many people to evoke a similar focus on their Careers and Families. He has always taken a
deep interest in the lives of the people he leads in his Professional Life and given his very positive.
outlook on life, he always stresses the importance of Family. His lessons of appreciation and valuing
people resonate deeply with those that come in contact with him.


He possesses many good qualities and his qualities as a person are examples of how people should interact with one another. His work ethic is second to none, his energy is contagious, and his honesty.
and compassion motivate you to want to become a better person.
Peter is also a problem solver and has helped lead his Teams to some very impressive accolades because he has the ability to notice what others overlook and his approach to helping businesses grow is respectful and authentic.