It was the horror of horrors last evening when people were returning home after playing Holi. ETimes has it confirmed from police that 'Torbaaz' director Girish Malik's son Mannan leaped to death from his 5th floor flat in Oberoi Springs building in Mumbai's Andheri locality. It was a case of suicide.The post-mortem was done today at Siddharth Hospital and the last rites are going to be conducted in Delhi. Mannan was 18 and not 17 as reported yesterday.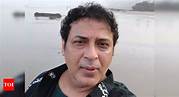 We have also learned that the decision to go to Delhi stems from the fact that a large part of Mr and Mrs Girish Malik's respective families reside there.
Few minutes ago, Senior Police Inspector Bandopant Bansode of Amboli Police Station, said, "Mannan had come home consuming a few drinks after playing Holi. However, he kept drinking at home too. His father had a word or two with him asking him to not drink but he did not listen. He got aggressively excited, broke the window and leaped out."
Inspector Bansode continued, "Prior to that, Mannan had become aggressive with his mother too. Whenever he drank, he often could not keep control over himself. Apparently, Mannan jumped off when his father had gone to his own room and the mother was not nearby, probably in the kitchen."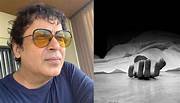 The unfortunate incident happened yesterday, sometime late afternoon. Mannan was rushed to Kokilaben Dhirubhai Ambani Hospital, the nearest to his house, but the doctors could not revive him.
When contacted, Girish Malik's partner in Torbaaz, Puneet Singh confirmed the sad news. " Mr. Malik's son has passed away but I cannot say anything at the moment about what exactly happened. We are not in a state to speak," he concluded.
It is learned that the passing of Malik's son at this young age has also affected Dutt and he is very sad on hearing the news. Torbaaz producer Rahul Mittra told ETimes, "I am non-plussed to learn about the unfortunate incident and just informed Sanju who's deeply saddened too. We are shocked beyond words. My heartfelt condolences."
Apart from Torbaaz, Malik has directed the 2013 film Jal, starring Purab Kohli and Kirti Kulhari. It is based in the Rann of Kutch. This movie is available for streaming on Netflix and Amazon Prime Video. He has also helmed the Chitrangda Singh starrer Band of Maharajas, which is the story of Pakistani singer-activist Billo Mumtaz and her musical journey.