Langley, BC – On February 29, the Coast Hotel ballroom at Cascades Casino was transformed into a glamorous South Asian-inspired marketplace and gala for Langley Memorial Hospital Foundation's second annual Giving Hearts fundraising gala, raising an outstanding $150,000.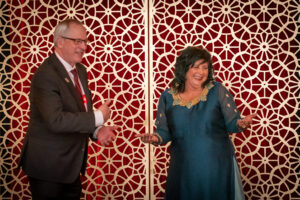 Honoring the health needs of our community elders, proceeds will help purchase new specialized wheelchairs and other mobility-enabling equipment urgently needed for use throughout Langley Memorial Hospital and long-term care residences. Donors at the event, inspired by the cause, stepped forward to fund a total of 20 wheelchairs and 2 walkers so future Langley Memorial Hospital patients would have the chance to stay active while at the hospital. "My mother spent her last days in Langley's long-term care residence," shared Manjit Gill, gala committee member and Langley Memorial Hospital Foundation board member. "The joy she received from our visits to the garden for fresh air and connection with the outer world is a priceless memory for me and my family." Gill followed a speech at the event with a donation of two much-needed wheelchairs – one in her mother's honour, and a second in honour of the late Debbie Froese who was a friend of Gill's and passionate philanthropist.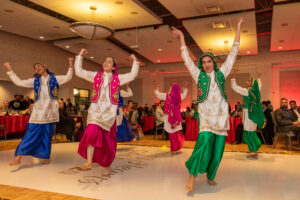 Over 200 guests attended and were treated to a delicious South Asian-inspired dinner, and live entertainment performances by Langley performer Tiffany Desrosiers and a dance troop from Royal Academy of Bhangra. Guests finished the night by dancing the night away to music from DJ Decibel. A unique Indian Marketplace provide guests an opportunity to connect with, and purchase products and services from, local South Asian entrepreneurs. Additional funds were raised from over 35 silent auction items, a raffle with a grand prize of a trip for two to any WestJet destination, and five live auction items including a dinner with Langley's mayors. "To see everyone enjoying themselves and taking an active role in helping to buy new medical equipment for Langley Memorial was truly inspiring," says Gill. "It's an honour to be part of this community. We are so grateful to have such a giving community that invests in local health care improvements." For more information about the event, or to help Langley Memorial Hospital with wheelchairs, walkers and other urgently needed mobility-enabling equipment, visit lmhfoundaiton.com/givinghearts.
About Langley Memorial Hospital Foundation Brought to life in 1985 by the community who recognized a need, Langley Memorial Hospital Foundation helps donors fulfil their wish to enable local health care improvements that support better health outcomes and benefit everyone in the community. This past year, in addition to fundraising for a new MRI Suite and Emergency Department, the Foundation has maintained its annual commitment to the hospital to help replace aged and out-of-date equipment, provide training opportunities for medical staff and ease the sometimes stressful patient experience with comfort items. About the Urgent Equipment Need While the staff worked hard with the resources they have, right now our hospital urgently requires new, modern equipment to provide the best care possible. Langley Memorial has an urgent need to buy 50 new wheelchairs for use throughout the hospital and longterm care residences. By funding wheelchairs designed to meet unique health needs, we can provide a simple solution to isolation and well-being. They will also provide mobility to elderly patients, improve recovery time and allow them to stay active, social and fulfilled.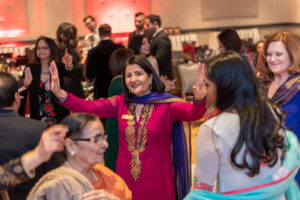 The Giving Hearts gala, through Langley Memorial Hospital Foundation, will be providing funding to purchase 20 of the needed 50 wheelchairs. For inquiries about the hospital or Foundation, please contact: Terra Scheer, Communications | Langley Memorial Hospital Foundation Terra.Sc[email protected] | Direct: 604.514.6188 Cell: 604.613.1943