February 17th, 2023 Ministry of Municipal Affairs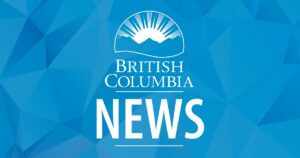 Grants for non-profits building strong communities
BURNABY – People will have better access to health and safety services, recreational
opportunities and social programs in their communities as Community Gaming Grants will help
not-for-profit organizations buy equipment and build or renovate their facilities.
"We love our communities! This capital project funding supports not-for-profit organizations
that work to create vibrant and healthy communities," said Anne Kang, Minister of Municipal
Affairs. "Through Community Gaming Grants, we help ensure not-for-profit organizations can
continue to provide the vital services people in the province depend on."
The Community Gaming Grants program is providing a total of $5.3 million to 49 not-for-profit
groups for capital projects in 2023.
Examples of the projects funded include:
 a new multi-service centre for expanded services through the Multilingual
Orientation Service Association for Immigrant Communities (MOSAIC) in Burnaby;
 a new search-and-rescue training, operations and storage facility for the Bulkley
Valley Search and Rescue Society in Smithers;
 a new kitchen and accessible washroom to support programming for community
members at the LUSH Valley Food Action Society͛s new building in Courtenay;
 upgraded theatre lighting for the Kelowna Visual and Performing Arts Centre Society,
which includes a new digital console and moving light fixtures; and
 a new kitchen for youth and their families at the new Foundry centre in Surrey, which
will be the largest Foundry centre to date.
The B.C. government made changes to the capital projects program in 2020 in response to the
pandemic-related challenges faced by not-for-profit organizations. Since many organizations
have now made the necessary changes to program and service delivery, applications for
COVID19-related projects will be accepted if projects have matching contributions of 50% or
more.
"This grant will allow us to open a new multi-service centre, increasing access and improving
the variety of services we provide to newcomers of all ages," said Olga Stachova, CEO, MOSAIC
BC. "The expanded centre will allow us to support over 1,500 individuals yearly, help
newcomers with employment skills, connect seniors combating social isolation, improve digital
literacy skills, support youth mental health and more. This centre will be a lifeline to many."
Eligible not-for-profit organizations are encouraged to apply for one of the six sectors of grants,
as well as a capital-project grant during each sector's intake period.
Community Gaming Grants provide approximately $140 million each year to support nearly
5,000 not-for-profit organizations that deliver services to people in British Columbia with $5
million dedicated to funding the capital project sector.
Quotes:
Caroline Miller, chair, BC Association for Charitable Gaming –
"The BC Association for Charitable Gaming is pleased that the major capital-grant funding is
reaching successful applicants in communities throughout the province. There are numerous
organizations for which this funding will be transformational and others that will achieve
longheld goals of expansion and sustainability. We appreciate the diligence of the BC Gaming
Branch to make these funds available to our communities."
Megan Dykeman, Parliamentary Secretary for Community Development Non-Profits –
"The Community Gaming Grants program supports the important work of British Columbia's
non-profit organizations and I͛m appreciative that non-profits can use this funding to ultimately
support the delivery of services that people count on in communities across the province."
Quick Facts:
 Since 2017, Community Gaming Grants for capital projects have annually supported
programs that directly benefit British Columbians and their communities, helping 484
not-for-profit organizations.
 Grants also fund arts and culture, sports, human and social services, public safety and
environmental conservation, as well as parent and district parent advisory councils in
B.C. schools.