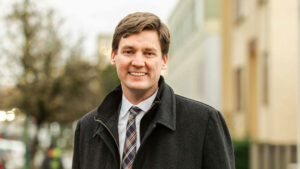 The Times Of Canada February 10, 2023
SURREY – One billion dollars in new grants will be going to local governments in B.C. to help
build community infrastructure and amenities to meet the demands of unprecedented
population growth.
"B.C.'s strong economy and natural beauty continue to attract people from across Canada and
around the world. Cities and towns need support to build thriving, livable communities," said
Premier David Eby. "The new Growing Communities Fund will help local municipalities improve
roads, build more arenas and water facilities, and improve recreation options for families."
The Growing Communities Fund will provide a one-time total of $1 billion in grants to all 188 of
B.C.'s municipalities and regional districts, which they can use to address their community's
unique infrastructure and amenities demands – such as recreation facilities, parks and water-
treatment plants, as well as other community infrastructure. It will help communities prepare
for future growth and build the amenities needed to support new home construction,
especially with the Housing Supply Act where targets are set.
"Addressing B.C.'s housing crisis requires a variety of responses, including increasing the supply
of available housing which, in many communities in B.C., requires investments in community
infrastructure and amenities," said Anne Kang, Minister of Municipal Affairs. "Today's
announcement demonstrates a cross-government co-operation to address the unique aspects
of the housing crisis in each community, ensuring they can thrive into the future."
These grants will complement existing infrastructure funding (such as sewer, water and
recreation facilities) and will be distributed to B.C.'s 188 municipalities and regional districts by
the end of March 2023. The Growing Communities Fund will come from the surplus shown in
the Second Quarter Financial Report. The Province is putting this year's surplus to work for
people, to support them now and for the long term.
"I thank the Province for this investment into much-needed community infrastructure," said
Brenda Locke, mayor of Surrey. "As we know, Surrey is the fastest-growing city in the province.
With that growth, we have an opportunity and a responsibility to work together to create
livable communities and create a variety of housing options. This investment will ensure the
quality of life in Surrey is not only maintained, but improved. From recreation facilities to parks
to roads, this investment will benefit the residents of Surrey both now and well into the
future."
The Province has heard from local governments about the need for infrastructure and
amenities to support their growth. Infrastructure funding programs are routinely significantly
oversubscribed. For example, there are six times more requests for funding through the
Investing in Canada Infrastructure Program Community, Culture and Recreation stream than
what is available. This one-time fund supports the priorities of the Union of British Columbia
Municipalities (UBCM).
"Today's announcement provides the largest single provincial investment in communities in
our province's history," said Jen Ford, president, UBCM. "This unprecedented transfer will help
meet the needs of growing populations through the expansion of facilities and replacement of
aging infrastructure. It will also support climate adaptation to sustain service delivery and
safeguard residents from the risks of extreme weather. By delivering the funds with maximum
flexibility, the Province is ensuring that they will be directed to urgent local priorities. This
shows tremendous commitment from the province and is welcome news for residents in all
communities.