The Times of Canada is pleased to announce that we are organizing Father's Day contest in association with Chalo FreshCo and SANJHA TV, a part of the FYI Media Group. Our title sponsor is Chalo FreshCo and we are giving away a brand new 2021 Scooter.
This time, our campaign will begin on Tuesday, June 1, 2021 with the first chance to do the entries online. Our media partners, FYI Media group will be broadcasting our campaign across all their channels along with the daily draw winners as well the live broadcast of the final Scooter draw. As Father's Day Contest is all about giving back, several our sponsors will be giving away daily prizes for the daily draw.
The final draw for the scooter will be at Chalo! FreshCo located at Strawberry Hill, Surrey on June 20, 2021 and will be broadcast live on SANJHA TV.
Chalo! FreshCo is your one-stop-shop where you can find everything on your grocery list at low prices. They also have a wide assortment of Caribbean, Middle Eastern, Asian and European groceries sourced from around the world. Whether you're looking for foods from your homeland or trying to cook something new and authentic, a walk down these Foods of the World aisles will transport you to another place.


Special Thanks to

Rupa Marcus
Owner Operator Franchisee
Strawberry Hill Chalo FreshCo
7450 120th Street
Surrey, B.C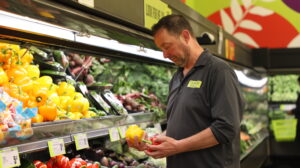 Chris Phillipson
Owner Operator Franchisee
Newton Chalo Freshco
7165 138th Street
Clint Friesen
Owner Operator Franchisee
Abbotsford Chalo FreshCo

32500 Fraser Hwy #100