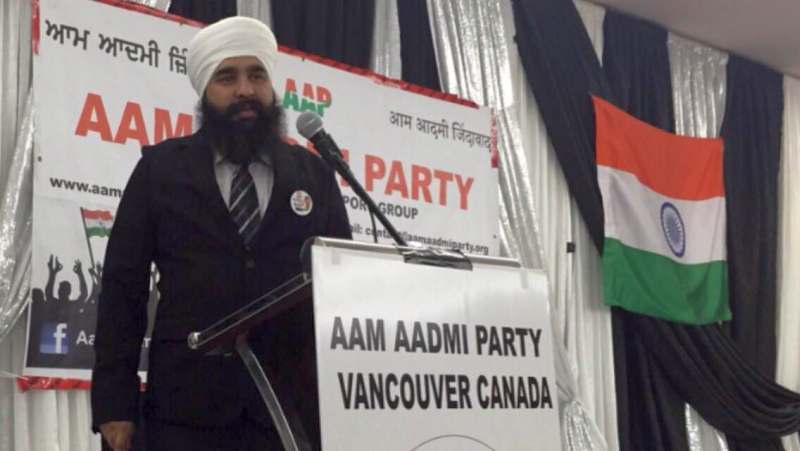 Lakhbir Singh Chahal, a framer by profession is leading the Aam Aadmi party's campaign in Western Canada. He got inspired by Anna Hazare in 2012 in Delhi. When AAP was formed in Nov 2012, Lakhbir kept in touch with his friends in India who were part of IAC movement and decided to take membership of party in Jan 2013. Even before joining the party he started meeting likeminded people here in Lower Mainland. What inspired him was the vision and values put forth by the AAP leadership team.
He says, " The hope Arvind has given to the common people of India, hope about changing the corrupt system, hope about bringing transformation in Indian society is truly inspiring, it has stirred the feeling of nationalism in me like never before, I want to be part of the change, I want to bring the change and I hope as AAP we will succeed in bringing that change."
Lakhbir is the coordinator of AAP's Vancouver Chapter and has been instrumental in creating a base for the party thousands of miles away from India. Motivated by the support received during informal meet-ups Lakhbir organised 1st Town hall meeting on Feb 23, 2014 at Bombay Banquet hall, the response was overwhelming. More than 500 people attended the event.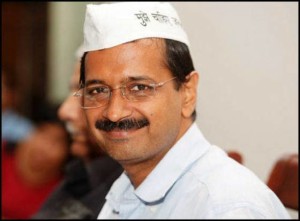 Friends and strangers came together to discuss the change that was taking place in India. In last two years, the group has become more organised. They were very active during the 2014 General elections and 2015 Delhi elections. Calling Campaigns, Fundraising events were organised to support the cause of party in elections.
One of volunteer of the Vancouver, Jaskirat Mann went to Delhi during the 2015 Assembly Elections and exposed the false claims of AVAM that AAP was involved in money laundering. This really helped in turning the tide in the favour of party just four days before the major vote and the party won the Delhi election with historical mandate of 67 seats out of 70 seats.
Speaking about his next project, Lakhbir says, " We are getting ready for Punjab elections now. Our mandate is to prepare favourable atmosphere for the party in Punjab election which will be held in 2017." AAP drives it strength from the volunteer base and Lakhbir aims to spread the base here in the Canada so that they can strengthen the party in India.
Originally from Chhajjawal Village in Ludhiana, Lakhbir came to Canada in 2000 and still has strong contacts with his family and friends back home.
As a coordinator and leader of AAP here in Lower Mainland, Lakhbir has organised Blanket drive for the homeless and Blood donation drive to engage the Punjabi community and inform them about political scenario and why AAP should be given a chance to grow and work to make India a better country. They also participate in nagar kirtans to spread the message of AAP's vision and mission.
Last year, Lakhbir and his group organised an event attended by AAP MP Bhagwant Mann and this year they helped a local event management company organise a Poetry Recital of Kumar Vishwas, one of the prominent leader of Aam Aadmi Party.
Lakhbir hopes to inspire many more Indians living here to come forward and volunteer for AAP. To know more about the group contact Lahkbir at 604 773 5681 or write to him at lakhichahal@yahoo.com