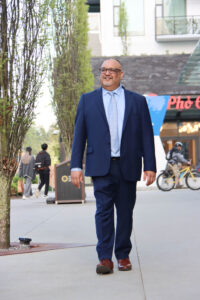 Naveed Waraich
I immigrated to Canada from Pakistan in 1992. I admire this country's diversity, multiculturalism, and acceptance of many ethnicities. I am so grateful to be able to reunite my family here, and being the parent of four kids, I had the opportunity to be part of the sociocultural system in Canada. The way Canada welcomes all cultures and ethnicities warm heartedly, fosters a strong sense of familial and communal relationships.
Through my experiences and personal struggles in this culture, I have gained a tremendous deal of understanding and perspective towards the significance of a community. I started volunteering in 2002 and shortly after took on leadership roles in a number of community organizations and helping others became my passion. I believe that our community was desperately in need of guidance and leadership to properly integrate into society while maintaining our unique cultural identity. With the help of my dedicated crew I was able to effectively organize high-budget community events that brought together many communities and encouraged harmony and understanding.
Unfortunately, a number of problems, such as Islamophobia, hate speech, and unfair branding, arose in our community following September 11th. With the assistance of other community members and other organizations, I persistently worked to overcome these challenges and eradicate harmful biases. Because of my extensive expertise and dedication, I was even given the chance to join the Royal Canadian Mounted Police's national advisory council, where I provided insights and recommendations for local solutions.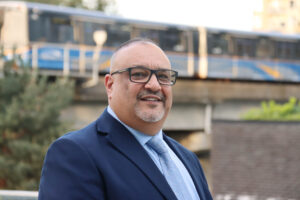 My dedication to community work has been recognised and honoured on various levels, so my efforts have not gone unnoticed. The Queen Elizabeth Diamond Jubilee Medal was one of the numerous awards I've received, and the Governor General of Canada presented it to me in honour of my excellent contributions to the growth of our neighbourhood.
My ultimate objective as a dedicated community member is to continue making major contributions to the neighborhood's improvement. I have a tremendous desire to serve people, and I want to get more involved in politics so that I may have a say in how the town spends its money and formulates its policies. As a result, I support the Conservative Party of Canada since they hold the same values as myself. Because of this great Party's programmes, which are unparalleled in terms of fostering societal advancement and prosperity, I am honoured to be a member.
Since I've been a resident of Surrey for almost three decades, I am fully aware of the issues and challenges the community encounters. It would be an honour for me to advocate for the neighbourhood and contribute to finding long-term fixes. The Conservative Party nomination is my ultimate ambition in order to serve my neighbourhood and bring about change. Furthermore, I believe that the Conservative Party of Canada's policies are a fantastic way to stimulate the local economy because they support small businesses and entrepreneurship. Furthermore, their perspectives on crime reduction and enhancing national security will help create a safe and secure atmosphere for the local population.
I believe that my interest in the region would be well-served by the Conservative Party of Canada's commitment to local prosperity and development.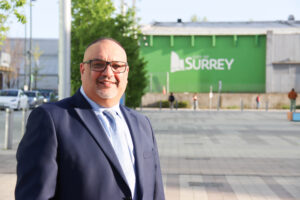 I am so grateful for the community's support and inspiration. Their steadfast encouragement has given me motivation and inspiration, which has helped me realize and pursue my goals.
You have my word that I won't let you down and I'll do all in my power to keep your trust in me. With your continued assistance, I'm confident I can accomplish my passion to serve our community and maintain its strength. I want to thank you again for believing in me.