RAMINA SANDHU – Helping People Find Their Dream Home!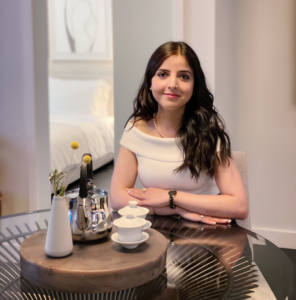 Ramina Sandhu has established herself as a very successful Realtor®. With roots in India and education from both UK andCanada, she brings a deep understanding of various cultures and love for humanity. These attributes help her in developing long term relationships with her clients.
Here's Ramina, talking about her journey from India to Canada and how she entered in the Real Estate Agent profession.
I was born and raised in Moga, Punjab, India. I completed my B.S c. from MCM DAV College, Chandigarh and M.Sc. Biomedical Engineering from Queen Mary University of London, UK. I moved to Canada in 2017 and worked as an elementary school teacher in Surrey and then high school science teacher in Vancouver.
I grew up in a business family and have worked very closely with my father to learn all the skills required to be successful in Real Estate. I share the same passion and instincts as my father when it comes to recognizing a good investment opportunity. My interest in Real Estate strengthened when I bought my own place about two years ago. I understand that buying and selling is more than just an investment, it is an emotional process. For some people it is once in a lifetime investment, therefore choosing the right Real Estate professional is of utmost importance. My honesty, passion for service, exceptional problem-solving skills and my untiring work ethic make me great at what I do. I am a tough negotiator which helps my clients get the best value for their money.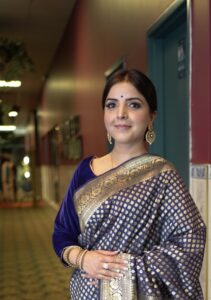 At a very early age I was introduced to chess and I learnt the most important life skill – problem solving under pressure. I was a state level chess champion in high school. I moved from India about 6 years ago and as an individual, I bring in the best of both the worlds, where I understand the life and struggles of being an immigrant and I have lived here long enough to understand and appreciate the Canadian work culture. Having gone through the buying process myself allowed me to understand all that is at stake when it comes to putting a significant portion of your hard-earned money into an investment. For me, my clients' best interests will always be a priority.
Real Estate has provided me with an opportunity to meet a lot of amazing people. Every home, every investment has a story attached to it and I am always glad to be a part of that story. My journey has been great so far. I hope to make the Real Estate transactions smooth and transparent for all my clients. I want to make sure that they know and understand the process clearly to make an informed decision.
Values of service, honesty and integrity run in the family. Both my paternal grandparents were school administrators who dedicated their lives to support all the students and their families. They are still fondly remembered for their contributions to the community. My maternal grandfather, served as an army officer, and was known for his bravery, honesty and dedication to the community. My mother retired as a school principal. She was also the District Education Officer of Moga. During her time as an educator and administrator, she sponsored the higher education of many girls who couldn't afford the tuition fee.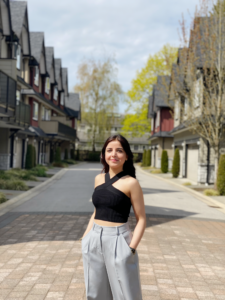 My father runs his own business and despite his hectic schedule he helps manage four schools for a non-profit organization which involves him volunteering his time and sometimes donating money to provide best education at the minimum possible cost to the local students. He has also served as the city councillor for many years. My Uncle (father's brother), worked for major tech giants over the years such as Google, Facebook and Microsoft, and has been the biggest supporter of the local charities and all of my father's ventures. I have always admired the respect and love my family has received from the community, which inspired me to walk in their footsteps.
When I moved to Canada, I received immense support from our extended family members and family friends. I feel that it is my family's goodwill that was reciprocated by the members of the community. I hope to contribute as much, or possibly even more. Supporting education and mental health research is what my heart truly desires, and I will contribute to the best of my ability.
They say small things go a long way 
and my family's goodwill is a perfect 
example of it. - Ramina Sandhu
Follow us on: