Artists are cultural ambassadors and art is known to connect distinct cultures and bridge the gap between people. There are many south Asian artists who immigrated to Canada, and with them, they brought their music, songs, art & craft to this wonderful country; Raminder Bhuller is one such artist. Once a top Kabbadi player in Punjab, a brilliant student of the living legend of Kabbadi Harminder Thakkar—Ghuga Shankria, now Raminder is a well – known Punjabi singer, writer and a successful realtor. He has been a realtor for the past 25 years, he was recently awarded with the Realtor 2016 Medallion award.
Raminder's flare for music was evident in his childhood and Canada gave him lots of opportunities to explore his artistic energy. Talking about his musical journey, Raminder says, "Over the past three decades, I have taken a long and fruitful journey through out the Punjabi folk, Bhangra and film landscapes with numerous hit tracks and a number of successful releases. It started in the 198os when I arrived in Canada, and became a part of the local Punjabi culture scene by being involved in Bhangra groups singing Bolliyan."
Raminder came to Canada in 1982, and with him came his art and passion to make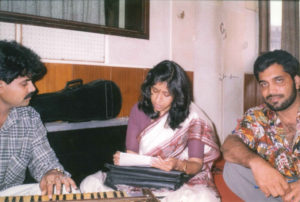 a place for himself on the canvas of Punjabi music and art space here in Canada. After going through the usual immigrant struggles, Raminder went on to become a successful realtor, but he always found time to pursue his passion – music. Soon after arriving here, his talent was recognized and he recorded an album featuring a duet sung with Bollywood's legendary female singer, Kavita Krishna Murthy – Janda Hoya Dus Na Gaya and a duet sung with Savita Sathi – for Punjabi Film, Nain Preeto Dey. Known among his peers as Munda -Vanjli Wala, Raminder Bhuller has many Punjabi Albums to his credit. He recorded Munde Marde Phiran Lalkare music composed by Varinder Bachan; Balle Dil Laun Waliye featuring a duet with Kavita Krishna Murthy music composed by Surinder Bachan; On Time music composed by Sukhshinder Shinda. Raminder has been part of many other albums and musical journeys, such as: Big Boom—various artists; Band Paya Darwaza (Phatak Kot Kapoore Da) featuring the likes of Bhangra superstar; and Strike Back which featured various artists.
His latest releases are Vanjhli Wala a duet with Shahi Lata Virk his classical teacher in Canada and Mishri, evergreen track music composed by Rayman Bhuller, his son. Raminder also writes and directs plays which have a strong theme and carry a very important socia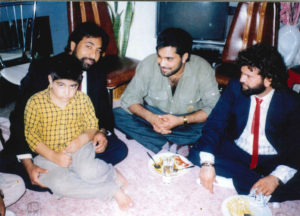 l message. His play Ek Lupp Dardan Di-which means "A handful ofsorrow," was based on Women's Rights Against gender determination for babies while his play, Leekoh Paar – which means "Across the restricted boundary" dealt with drug & substance abuse and how it breaks up and destroys families. One of the plays that is closest to Raminder's heart is Swallia Nishan – Sign of Interrogation. This is a historical play which relives the life and mission of Baba Harjap Singh Mahilpur. Based on the true story, this play has love, devotion and sacrifice as the main ideas. Raminder also ran a successful dhol school in Surrey, Dhol Nation Academy, which had over 700 students attend not just by boys but girls came to the learn the art. The success of this was the to keep the kids on track with the culture and skill, but also to keep them away from drugs and violence.
Raminder is grateful for having many kind and warm hearted people in his lif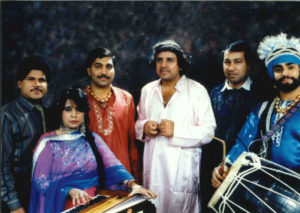 e; he really appreciates the continued support of Sarbjit Saroya, Vijay Lallian Wala, Surjit Chahal and Bobby Nagra for trusting him and producing his albums. When away from the recording studio or stage, Raminder likes to go hiking, studying great scholars, and working with social justice organizations. Raminder's art includes many different styles and mediums ranging from singing, play writing& direction. His goal is to work on projects that inspire others to follow their passion. He wants people to gain inspiration from his music and plays and feel motivated to try their best to reach out for their own potential.