A simple man with a simple mantra: Life is a gift, value it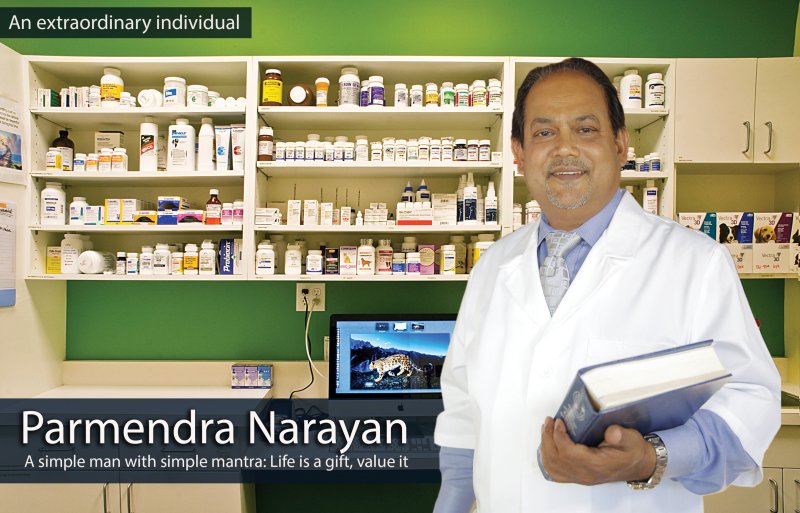 Some people are just determined to succeed no matter what, the story of Parmendra Narayan of Burnaby Square Prescriptions is also a story of sheer grit and determination to overcome the odds and make a space for himself and his family under the Canadian sun!
The Times of Canada is proud to be acquainted with an extraordinary individual like Parmendra who operates a popular pharmacy in the region. Parmendra Narayan came to Canada in 1973 from Fiji Islands in pursuit of higher education. He graduated with a BSc. in Pharmacy from the University of British Columbia in 1980. For next 4 years, Parmenrdra worked 9 to 4 and 5 to 12, it was a tough life. He also worked with Payless Drugs in Aldergrove BC for 13 years as pharmacy manager. But as they say, "Things work out best, for those who make the best, of how things work out." Parmendra opened his own pharmacy – Burnaby Square Prescriptions in 2003. The pharmacy has made a name for itself in the community and people rely on Parmenrdra and his team to deliver professional and friendly service.
When asked about the challenges he faced as a new business in the neighbourhood, he says, " I was a new face in the neighbourhood, so when I opened this pharmacy many people were skeptical. It took time to gain their confidence and trust. Initially it was very slow as we were the sole occupant in the entire building for almost 6 months. I worked 7 days a week (12 hour days) for 4 years. I had occasional coverage ( a few hours here, a day or two there). Missing out on daily life/family life/ events. The long hours took a physical toll on my body. Now when I think back, I cannot believe I worked like that and had the stamina for that!"
As a pharmacist, Parmendra takes his role very seriously, even after so many years he diligently works to improve the health conditions of his patrons. His aptitude for learning continues as he routinely takes courses, attends seminars to further his knowledge and keep up to date. Working within the boundaries set by the BC Govt. and the College of Pharmacists of B.C., Burnaby Square Prescriptions works to alleviate the unwanted health conditions of its patients.
At present, Parmendra has no plans to open another location, his reason – " I want to give the best service to my patients and do not want to distract myself and dilute my services by opening up more locations."
Aside from pharmacy, Parmendra is actively involved in many community initiatives and participates in the Fiji Canada Association of BC and the Arya Samaj Society of Surrey BC.
Often his friends and family ask him to take up politics, especially when he is so respected and loved for the work he has been doing as pharmacist, but Parmendra does not want to enter politics. He says, " Politics is not my cup of tea. I am happy being a pharmacist." Majority of his family resides in Canada. The success of Parmendra reiterates the fact that Canada indeed is a country with opportunities; it gives equal chance to all to be successful and happy, the only condition is you must be willing to take on the hard work and keep faith in the community, in the country and its values.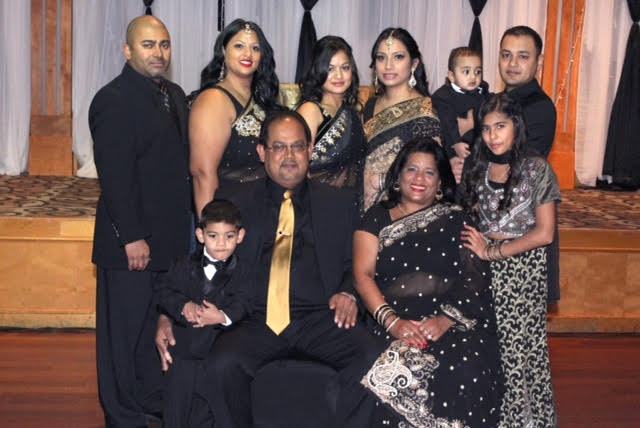 Parmendra's wife, Angela Narayan is a dental receptionist/assistant. They have three children — Anita Narayan Gopal, Anil Narayan and Pamela Narayan — Anita and Anil are married and all three settled in their respective lives and careers. When he has time away from his pharmacy, Parmendra likes to spend it with his grand kids – Ashiana Narayan-Gopal, Ashaan Narayan & Ajesh Narayan.