A successful event by The Times of Canada & Friends of Kumar Vishwas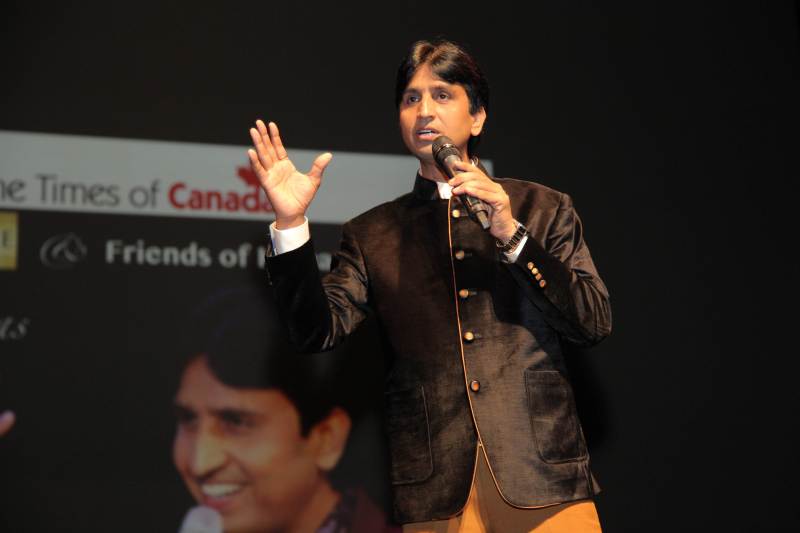 Dr. Kumar Vishwas, a renowned Hindi poet, held a concert at Bell Centre in Surrey on May 11. This event was organized by The Times of Canada magazine and Friends of Kumar Vishwas group. Surrey is world renowned as an abode of Punjabi language so for a Hindi poet to hold the mostly Punjabi speaking audience for 3 hours on a weekday night reflects how gifted this performer must be. He mesmerized the audience with his melodious poetry recited without the aid of any music and enthralled them with his wit and humour. By the end of the show, audience so engrossed with his performance, they were clapping and singing with him favourites like 'koi deewana kehta hai' and 'hum hain desi'.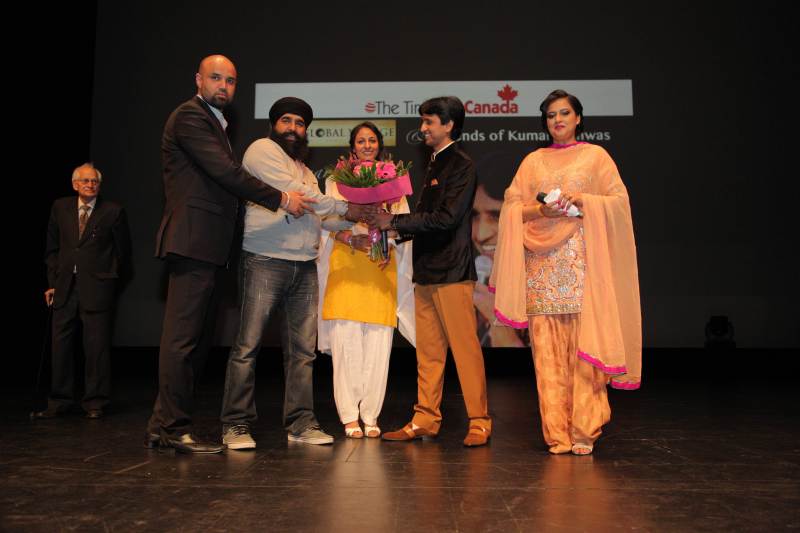 Later, he joined his fans over dinner at Bombay Banquet Hall. Speaking with him for any length of time, it becomes abundantly clear how passionate he is for his mother-language, poetry and social change. He explained, when he began poetry in 90's, how Hindi poetry had been confined to performing at small gatherings in front of repeat audience. Due to this vacuum of popular poetry, youth had moved towards English songs. He said he worked very hard to re-popularize Hindi poetry especially amongst the youth by performing at College & University campuses, a first for any Hindi poet. From there he gained popularity and started getting invited to Urdu mushaira's as well. But his international popularity really took off when some college students made a cellphone video of his performance and put it on the internet. This quickly opened doors to for him to an audience which he otherwise may've never reached. He proudly states that today he does solo shows all over the world and tried to give Hindi the recognition it deserves.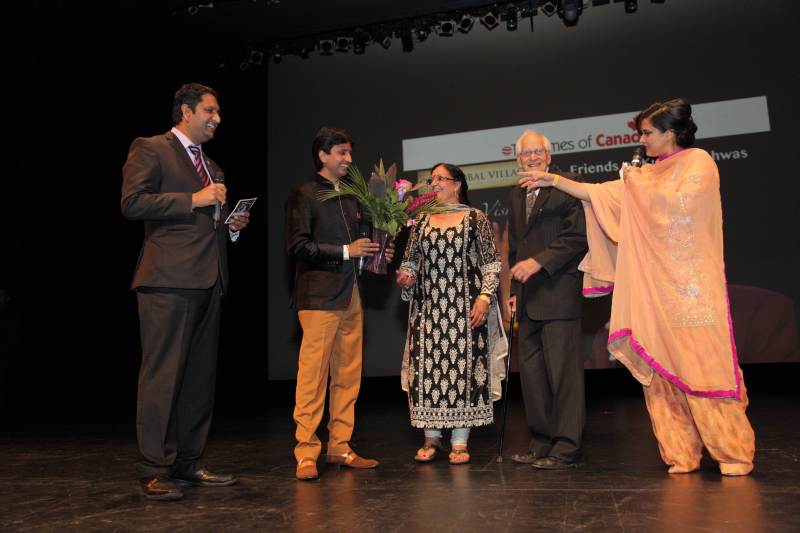 But Dr. Vishwas's contribution is not limited to the service of Hindi language and poetry; he is also a leader of the Aam Aadmi Party. This new political party, born out of the campaign against corruption, recently won the Delhi elections by defeating BJP and Congress. The co-organizers 'Friends of Kumar Vishwas' mostly comprised volunteers of this party. He said that regardless of which part of the world he's performing in, he always finds NRI's volunteering for the party at their own initiative. He credits that to the love NRI's have for their homeland as well as to the ideals party stands for.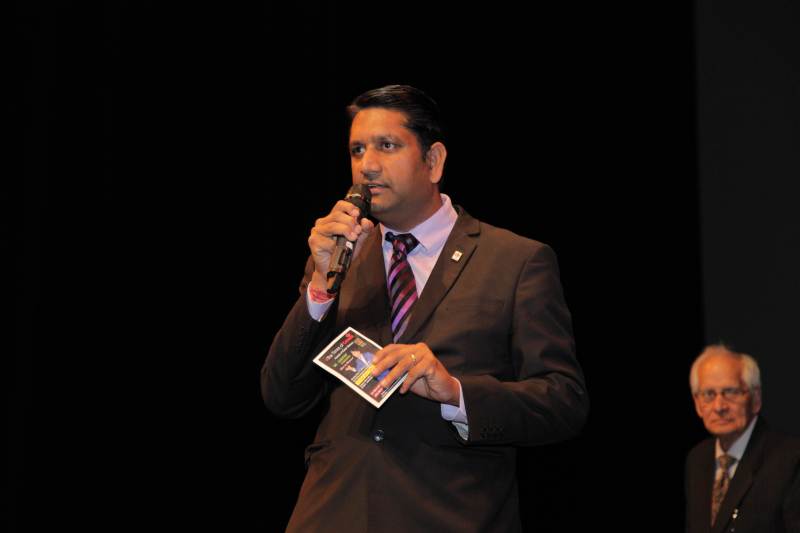 Kumar Vishwas is truly a multi-faceted personality and there's never a dull moment in his company. Times of Canada is proud of having presented Kumar Vishwas to Vancouver audience and thanks all sponsors and audience for making this event a success.