Amitabh Bachchan has stated that he will publicly appreciate and support projects on social media that he believes in. He recently congratulated his son Abhishek Bachchan on the release of his new film Dasvi.
Amitabh Bachchan, the actor, has stated that he will proudly promote projects on social media, and that no one can stop him. Amitabh Bachchan has been promoting his son Abhishek Bachchan's latest film, Dasvi, which was released today.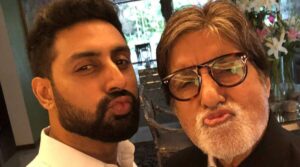 In a tweet Amitabh Bachan wrote "Ji haan huzur, main karta hoon: badhayi, prachaar, mangalachar," Amitabh wrote in a fresh tweet. Kya kar loge kya kar loge kya kar log (I do, sir: congrats, promotions, and invocations!!!) What are your plans?)" Amitabh Bachchan recently commended Dasvi's trailer, quoting his father, famed poet Harivansh Rai Bachchan, who wrote, "'मेरे बेटे, बेटे होने से मेरे उत्तराधिकारी नहीं होंगे ; जो मेरे उत्तराधिकारी होंगे वो मेरे बेटे होंगे !' ~ हरिवंश राय बच्चन (Because they are my sons, they will not be referred to as the inheritors of my legacy.) Only those who carry on the legacy with pride will be recognised as such)."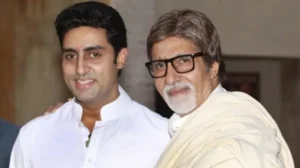 Abhishek responded to his father's warm sentiments by saying that he wants to make his family proud and that he appreciates them recognising his work and the effort that goes into it. In the last several years, Abhishek has appeared in a number of streaming films. He appeared in Bob Biswas, The Big Bull, and Ludo before Dasvi. Abhishek recently told Pinkvilla that he paid tribute to his father in Dasvi by replicating his father's body language in the film Khuda Gawah.
Dasvi, which also features Nimrat Kaur and Yami Gautam in supporting roles, was released on Netflix and JioCinema today.