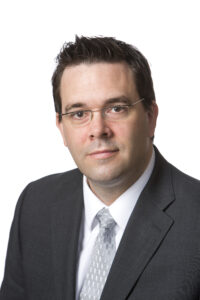 Simpson Thomas and Associates, a prominent law firm based in the Lower Mainland of
British Columbia, is thrilled to announce a significant victory by the Trial Lawyers Association of BC for British
Columbians injured in motor vehicle accidents prior to the introduction of no-fault auto insurance. The BC Court of
Appeal has upheld a decision in the Supreme Court of BC that struck down the regulation limiting a successful
plaintiff's disbursements recovery to 6% of the settlement or judgment amount.
The court's decision recognizes the disproportionate harm caused by the 6% cap on already disadvantaged British
Columbians. The example of a neurosurgeon and a nurse, both injured in the same accident and suffering identical
injuries, was repeatedly cited during the proceedings. The neurosurgeon, due to their higher income and greater
ability to prove their injuries, was awarded greater damages. The inflexible cap placed high-income earners at an
advantage over low-income earners, the young over the old, and the healthy over the disabled. This ruling
acknowledges the need for judicial discretion in the recoverability of disbursements.
Counsel for TLABC, Gib van Ert, expressed satisfaction with the Court of Appeal's decision, stating, "We are pleased
to see the Court of Appeal uphold Justice Smith's view that the disbursement cap in s. 5 of the Regulation is
unreasonable." Counsel van Ert further highlighted the importance of the decision in recognizing the impact on
litigants and their ability to advance reasonable claims.
For more information about the court's decision, please visit the following link: https://www.bccourts.ca/jdb-
txt/ca/23/02/2023BCCA0200.htm
Simpson Thomas and Associates remains steadfast in its mission to support the community through a wide range
of legal services. The firm provides legal services in personal injury, family law, immigration, real estate,
employment law, and insurance denials. With a dedicated team of experienced lawyers, Simpson Thomas and
Associates are committed to advocating for the rights and well-being of all British Columbians.