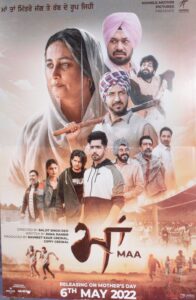 On the occasion of mother's day, Humble Motion Pictures announced the release of the movie 'MAA' as recently, the makers of the upcoming film revealed the first Poster of the film and the release date i.e. 6th May 2022. This movie got to be the best movie I ever watched from Punjabi cinema .Through the Title of the movie the theme has been very clear. The whole movie revolves around the power of women, Mother, who can do anything and everything for her children. Such a vast topic that took too long for team lead by Actors Gippy Grewal and Rana Ranbir Rana to make this movie. Whole cast of the movie has given their soul to the movie.
The direction is excellent by Baljit Singh Deo and the main lead role done by Divya Dutta is just awesome. The movie revolve around the life and generosity of Divya Dutta who's character gripped various emotions and expressions. Every Character in the movie may have minor role but has an important role. All have just done justice to their roles. The acting of every character is just so natural and realistic. The movie explains the real meaning of relationships.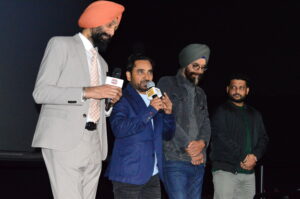 How a mother sacrifices everything for her children giving them the best. It gives a special message that we all say that there is no relation above mother but to what extent do we practically believe in it? It's just for the sake of saying but in reality we all neglect. We all realize the value of relations and people when they are no more, try to value them when they are around us. It is a must watch movie for every generation. I would request everyone to watch this movie. Those who understand Punjabi or those who don't must watch the movie with subtitles.