Pacific Oral Health Society operates one of its kind dental facility that provides accessible, affordable dental care to individuals and families with demonstrated financial need in the Fraser Valley. Services include general and family dentistry. The Society opened its centre in March 2013.
Led by the renowned Dr. Harinder Dhanju, who is an active member of British Columbia Dental Association since 1998, POHS serves the underprivileged and financially challenged population not just from Canada rather from all areas of the world.
Dr. Dhanju says, "The mission of this society is to mainly focus on educating and motivating people about Oral Dental Health Care. Dentistry is an ever-evolving discipline, new research and advancements are constantly taking place to improve dental health. At POHS we endeavor to keep our team updated on these new developments so that we can provide best dental care to our patients. Besides providing oral health care for many underprivileged community members and POHS hosts many community initiatives such as, 'Dentistry from the Heart'; 'Oral Cancer Prevention Day' every year. During the 'Oral Cancer Prevention Day', patients are provided with free dental screening, cleaning which otherwise charges $50."
The POHS facility is conveniently located in South Surrey, this location was selected so that it may serve communities adjacent to Surrey, namely, the Fraser Valley at large. There are more than 30 dentists who live near POHS location, who have already enthusiastically committed to teaching within the Center – creating a mutually beneficial opportunity for UBC, the City of Surrey, and the Fraser Valley patient population. Talking about collaboration with UBC, Dr. Dhanju says, "We are excited to be working with UBC, Faculty of Dentistry, the City of Surrey, and many other stakeholders."
Sharing the idea behind setting up POHS, Dr. Dhanju says, "In early days of my practice, I realized it that many patients in need could not afford expensive dental treatment or had to wait for long hours and at the end of the day, they just got diagnosed casually and eventually turned away due to unaffordable dental treatment. It was sad to see so many people not able to access good dental care due to financial constraints and that is how the idea of setting up Pacific Oral Health Society took birth."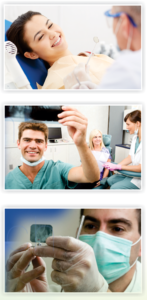 The first step towards setting up of POHS was taken in 2010, when Dr.  Dhanju, who was a Clinical Instructor at that time, along with his colleagues, organized a Free Dental Camp in 2010 in Newton, where more than 300 patients were diagnosed during that camp.  The then Mayor of Surrey also visited and felt the strong need for an Oral Dental Society for residents who did not have strong financial backing. Dr. Dhanju worked with Dr. Charles in investigating the real causes, needs, and requirements for a non-profitable organization.
UBC is consistently providing support to POHS in fundraising and also sends their professors, post graduates and under graduates to serve the community. POHS has been providing dental services like dental screening, filling, root canal treatment, implants, dentures and bridges for five continuous years. The Society is a 2-Model institute which is having low cost dental services to needful and at the same time, at the same floor, people can visit Private Practitioners too. For low cost treatments one has to show low family income group proof and people who have less than $35000 annual income, are eligible for such low cost dental treatments.
POHS provides a Real-Life Model Experience based on research and education to foreign trained graduates. The Society also provides basic information, an easy access to dental facilities, practice and guidance to take up further exams.
Highly trained and experienced dentists like Dr.Dhanju are investing their time and experiences in POHS. They hope the community will also help in raising funds to take this unique initiative to next level and expand its reach. POHS is planning to launch a Pilot Project of a fully equipped Dental Care Van, which will cater to the needs of the persons who can't visit the Center, like residents living in old age home, handicapped and others bed ridden patients. Dr. Dhanju wants to make POHS, a worldwide organization to reach maximum people in need.
Dr.Dhanju says, "let's look after our own backyard before we step out of our own country. We should contribute as much as we can. As we all know, charity begins from home."