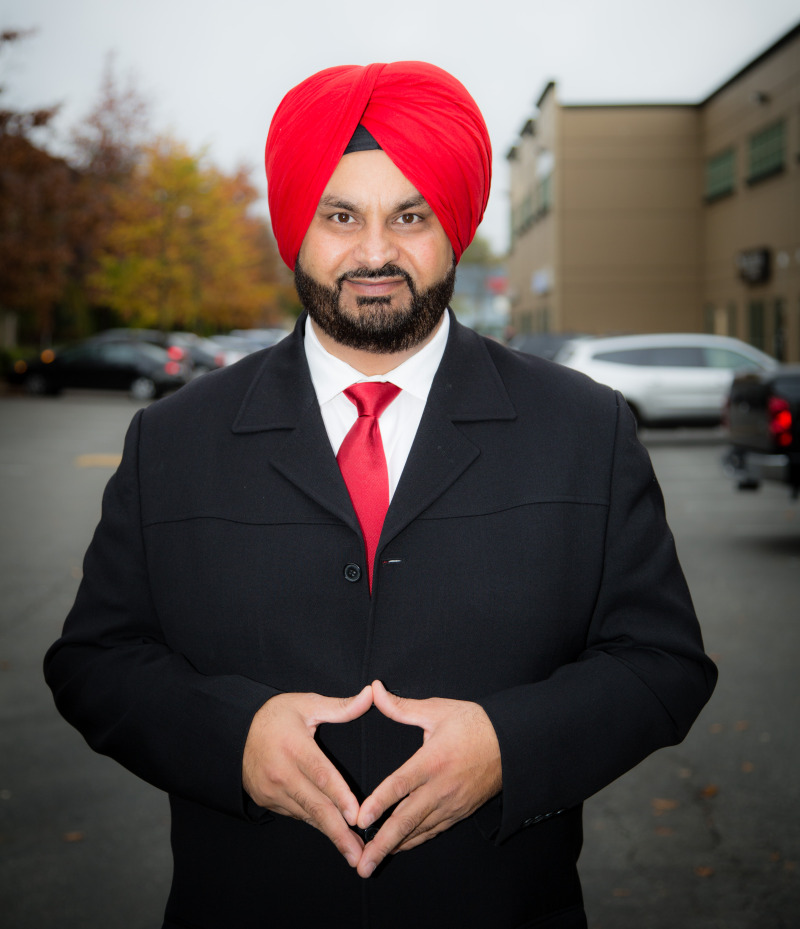 Amritjit Singh Sran a.k.a Jolly is well known face of Punjabi media here in Vancouver. He is the top reporter of a leading Punjabi channel – PTC Punjabi.  Amritjit has been on the journalism scene for more than a decade and has earned his place with lots of hard work and superior reporting skills.
Amritjit came to Canada in 1997 and started a building maintenance business. He had a successful business with over 80 employees.It was in 2007 that he decided to step into whole new domain – media. When asked why did he do that, his answer will surprise anyone, "I decided to shift the gears of my life in the middle of my career as businessman because I saw a gap between Canadians and Punjabis who come as immigrants, I wanted to bridge that gap by spreading awareness about Punjabi culture and by explaining the Canadian values to the Punjabi people. And being part of media was the only thing that I could do to actively pursue my dream, so I became part of South Asian media."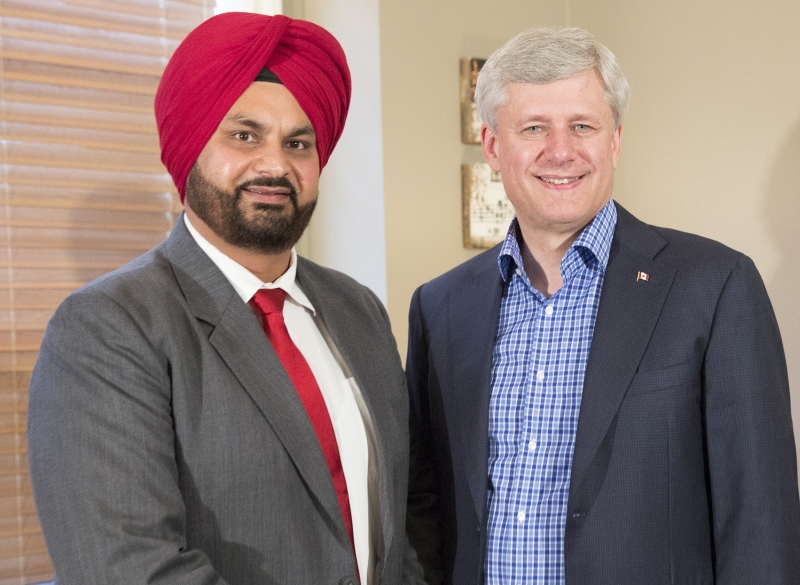 Over the years he has done more than 200 interviews of celebrities of India and Indo-Canadian origin. What sets Amritjit apart from others who are part of South Asian media is his knack for the news and willingness to go beyond the call of duty to deliver good content to his viewers. He prefers analysing the news item and adds his own research to it to deliver the news that is not only correct on facts but has some analytical value to it.  In his own words, "People can get news from so many sources these days, but my aim is to give the news by connecting other factors that may have influenced the news item. For me no incident political or non-political is without a reason and ramifications. And as a journalist, I rely upon my intuition, experience and research to find out what is exactly going on behind the scenes.  I believe that's part of my duty."
In 2011, Amritjit started an initiative called 'Apna Heritage' to promote Punjabi culture here and connect the Punjabi diaspora with its roots back home. Under the umbrella of Apna Heritage, Amritjit wants to create opportunities for both Indian and Indo Canadian artists, especially Punjabi artists to maximize their potential, and connect them with audience both in India and Canada.
Recently he was honored by AJIT Newspaper group and Amritsar City Council for his service as a journalist to the community in both the countries.  Amritjit's career highlight this year was to do one on one interview of Prime Minister Stephen Harper in Sept 2015. He was the only Punjabi TV journalist to do so. In past Amritjit has interviewedLiberal leader Justin Trudeau numerous times and we hope very soon Amritjit will interview the Prime Minister Justin Trudeau as well and set another milestone.  We at The Times of Canada magazine wish him luck for his efforts to continue promote awareness about Punjabi culture through Apna Heritage and raise issues faced by Punjabis here in Canada through his work at PTC Punjabi, Canada.