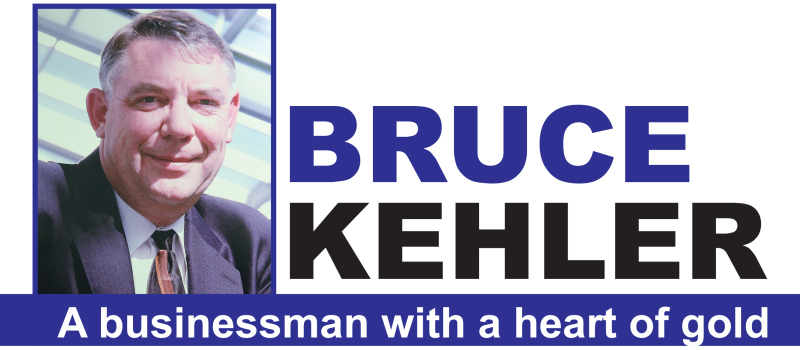 Mother Teresa once said, "It's not how much we give but how much love we put into giving." Bruce Kehler, President Canex Building Supplies epitomizes the words of Mother Teresa who is known for her work for poor and underprivileged.Bruce is a very successful businessman who is known for his charity work and giving to the community. He is one of those few individuals who create opportunities to share their wealth and kindness with less fortunate souls.  Time  and  again he  steps up to  help  the  community  in which ever way he can.
His motto in life is 'Sharing and caring' and not a day goes by when he does act on it. Recently he gave away back-to-school supplies worth $25000 to almost 100 students from low income backgrounds and helped them start the school year with pride and hope.  Earlier in 2015, Kehler Family Trust also sponsored SUMS Summer Day Camp Adventures. This summer camp was organised for underprivileged children.  Bruce was indeed Santa Claus for these children who were able to learn and have fun for eight weeks because of his kindness.
Hope brings happiness and that's what he has been doing. Bruce was 15 when he started working at a lumber yard, being eldest of four siblings him learnt to be responsible and leader from early on. He knew he was supposed to watch out for his younger siblings and that quality has transformed into supporting, guiding and taking care of members of his community and his employees.
Philanthropy cannot be taught, it is a characteristic of soul and people like Bruce are born with it. In last decade he has donated over 1.7 million dollars to various organizations such as Surrey Urban Mission Society that works for homeless and poor; Open Door, an organization whose mission is to find homes for abandoned animals; Mamta foundation, an organization that is committed to bring security and hope in the life of poor, orphaned or abandoned children anywhere in the world.  Besides doing charity work Bruce is also involved with many cultural organizations as he completely understands what it means to come from different culture and how challenging itis to assimilate in the new adopted culture, though he is Canadian of Russian origin, but his father and mother were immigrants who came here in their childhood and have narrated the stories of challenges faced by Bruce's family to settle in Canada, back in 1929.  He participates in the Vaisakhi Parade,  supports socio-cultural organizations like PICS; Great Helping Hand; Pakistani Canadian Cultural Association of BC, Abbotsford Funeral Service; Kids Play; BC Cancer Society; Rotary Club; Surrey Meeri Peeri Mela to name a few.
Bruce Kehler is indeed a man who will leave an indelible mark on your soul when you meet him; he is big hearted individual with warm personality and a heart of pure gold that shines and illuminates lives of people who are in the need of help. This Diwali, we at The Times of Canada wish lots of joy and prosperity for this amazing man and hope his fame will grow in coming years and God will give lots of success and happiness to him, and his family.